IAS BN Singh: Transforming Gautam Buddh Nagar Through Vision and Dedication
IAS BN Singh: In the heart of Gautam Buddh Nagar, Uttar Pradesh, a name resonates with admiration and respect – Brijesh Narayan Singh, fondly known as B. N. Singh. With a distinguished career spanning the Indian Administrative Service (IAS) and an unwavering commitment to public service, B. N. Singh has become a beacon of change and social impact in the region.
A Visionary IAS Officer
B. N. Singh's journey commenced in the Uttar Pradesh cadre of the IAS. Throughout his career, he displayed extraordinary administrative skills and unwavering dedication to public service. His tenure as the District Magistrate of Gautam Buddh Nagar was marked by exceptional accomplishments that continue to be celebrated today.

Turning Dreams into Reality: The Jewar Airport Project
One of B. N. Singh's most remarkable achievements was the transformation of the Jewar Airport dream into a reality. When the concept of Jewar Airport was conceived, B. N. Singh emerged as a dynamic and visionary officer who bridged the gap between the government and various stakeholders. His negotiation skills and ability to foster better relations between the state government and the Prime Minister's vision brought this airport project to life. This not only connected the region with the world but also aligned with Prime Minister Modi's vision and Uttar Pradesh Chief Minister Yogi Adityanath's aspirations for the state.
Empowering Education: The Smart Classroom Initiative
B. N. Singh recognized the pressing need for quality education in government schools. Leveraging Corporate Social Responsibility (CSR) funds from private sector companies operating in Gautam Buddh Nagar, he initiated critical improvements in the education sector. His visionary approach included the introduction of smart classrooms, significantly enhancing the learning experience for students in government schools.
Championing Women's Empowerment and Safety: The 'Shor' Application
B. N. Singh was a strong advocate for women's safety and empowerment. He took a pioneering step by launching the 'Shor' application, a groundbreaking initiative that empowered women to assert their independence and security. This remarkable effort marked a significant milestone in the country.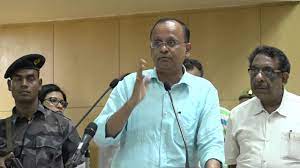 Resolving Homebuyer Issues
Addressing the grievances of homebuyers in Noida and Greater Noida was a top priority for B. N. Singh. He tackled these issues diligently and systematically, earning the respect and admiration of local residents. His commitment to the welfare of the people was evident in his approach to resolving these challenges.
A True Social Worker at Heart
Beyond his administrative responsibilities, B. N. Singh's dedication to social work and his genuine concern for the well-being of the people are highly commendable. He actively engaged with the community, listened to their concerns, and took part in social initiatives, making him a true representative of the people.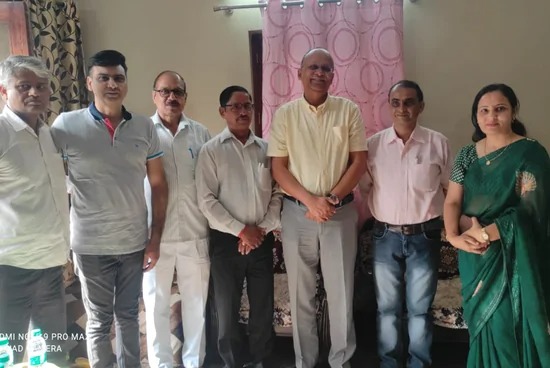 A Legacy of Progress and Recognition
B. N. Singh's legacy in Gautam Buddh Nagar is a testament to his dedication, vision, and transformative abilities. His exemplary work in education, infrastructure development, women's empowerment, and resolving key issues has earned him a special place in the hearts of the region's residents.
The United Nations' selection of Noida for the Global Sustainable Cities 2025 initiative is not just a recognition of the city's growth but also a reflection of the tireless efforts of B. N. Singh. His vision and determination have played a pivotal role in shaping Gautam Buddh Nagar's future.
As a charismatic and dedicated IAS officer, B. N. Singh continues to be a beacon of change, leaving an indelible mark on the lives of the people he serves. His journey is a testament to the power of vision, dedication, and a heartfelt commitment to the betterment of society.