Dr. Ram Saran Garg Polyclinic holds a free heart check-up camp in Ghaziabad
Ghaziabad: Dr .Ram Saran Garg Polyclinic in association with Wave City & Fortis Hospital Noida held a free heart check-up camp at Dr Ram Saran Garg Polyclinic , Wave Galleria, Sector 3 , Wave City Ghaziabad on 24th september.
During the camp, renowned doctor from Fortis Hospital Noida namely Dr.Sanjeev Gera  provided his expert services to the needy patients .The camp witnessed a heavy footfall of patients seeking treatment for heart problems . The patients along with their attendants started pouring in right from early morning and the rush continued to increase gradually .
The camp was inaugurated by Mr. Ranjeet Singh Randhawa, AVP Wave City and Mr. Uday Pratap Singh, Security Chief.  Mr Tuhin Garg,Chairman Indo-German Polyclinic  and Dr Rajiv Saxena CEO Indo-German Hospital were also present at the occasion. Dr Sanjeev Gera,  Director,Department of Cardiology along with his team members,Marketing  team   Mr. Sajid Hassan,Mr. Anil, ECG technician Mr Rajneesh Pandey, nursing staff Ms. Nimmo & Ms. Rachna examined  all the patients thoroughly and answered their queries. About 100 patients attended the camp in the age group of 19 Years to 95 years in which free blood sugar,free ECG,free consultation was given to them.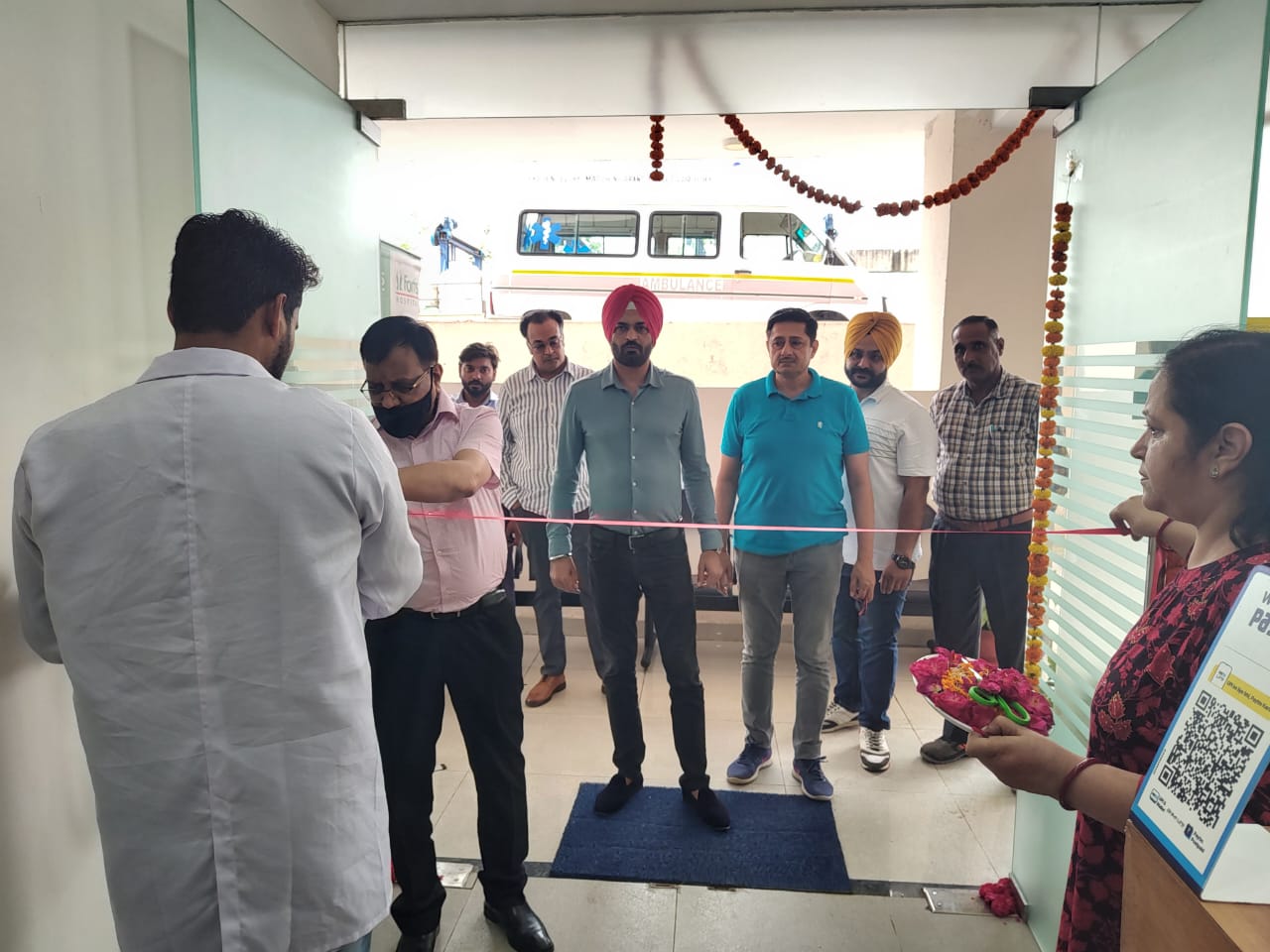 It is pertinent to mention here that Dr .Ram Saran Garg Polyclinic has become a preferred  destination in health care for the people of Wave City and its peripheries .It has already extended its services with latest equipments and technology at its two locations one at Wave City ,Galleria Mall ,Sec3 and another at Dr .Ram Saran Garg(Indo German)Hospital, Dasna. Kazipura Road and organized the camp with the aim to further extend the multispeciality services to people in other districts of the region .
Dr .Ram Saran Garg Polyclinic in association with Wave City undoubtedly offers a broad spectrum of health and medical services at par with national standards of excellence . The organizers of the camp assured to hold more such camps in the region and try to make them a regular feature to facilitate the needy patients  in the  Ghaziabad district.